Live Chat: Real-Time Connections, Long-Term Results
In a perfect world, customers will find exactly what they need, navigate effortlessly through your site, and breeze through a successful transaction, leaving their dollars and email address behind.

But it's not a perfect world. Some of your customers will have questions, problems, and frustrations—and if you don't address those in a timely manner, they could very well abandon your site. In fact, studies show that a whopping 62% of online shoppers leave before you even knew they arrived.
Online chat is a way to answer their questions whilst they're on your site. Connect and better understand with your website visitors in real time using live chat support software.
Helping you help your customers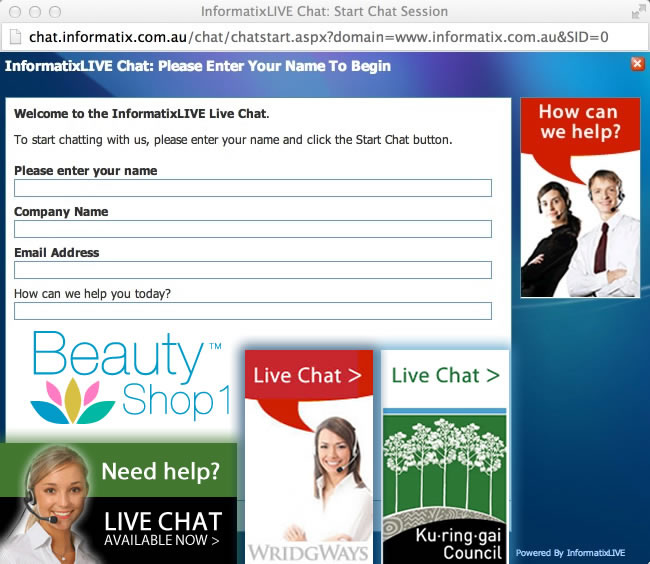 Comprehensive Branding Options
We'll design all elements of your live chat service to reflect your company's style, complete with your logo, colors, and preferred font style. The result is a seamless, professional appearance that's fully integrated with your website's design. Chat sessions will be displayed in an unobtrusive overlay, not an annoying pop-up window to ensure that your live chat interface doesn't distract from the shopping process.
Visitor Tracking & Analytics
Qualified prospects are the bread and butter of your business growth initiatives, and with informatixLIVE, identifying them has never been easier.
We give you full visibility into which marketing campaigns are driving prospects to your site, which pages get the most traffic, and how long visitors are spending on each page.
We can even send customised messages to prospects in real time, offering live assistance to lower abandonment rates and boost conversions.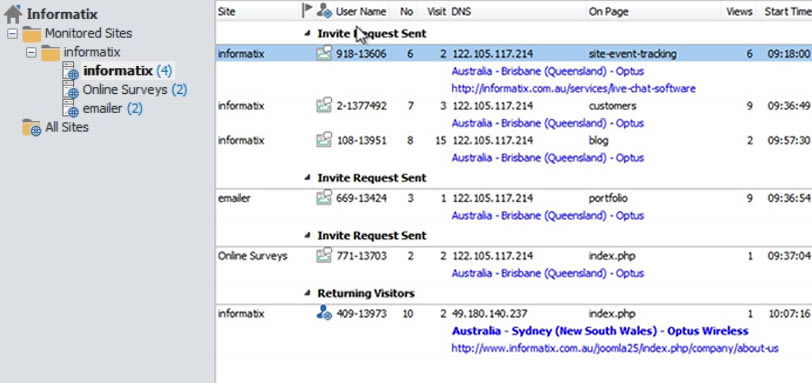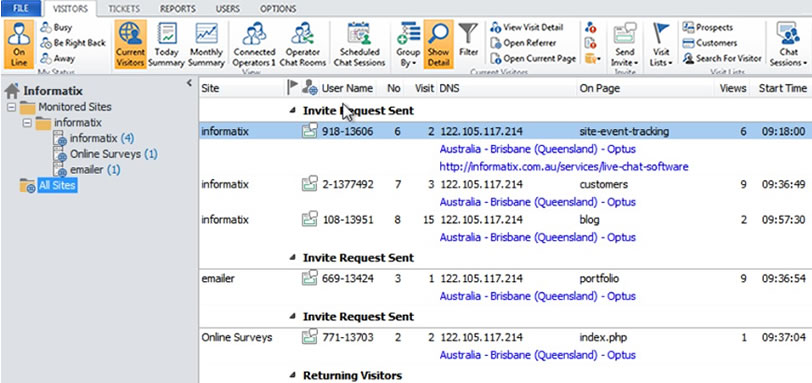 Through a single client you can monitor multiple sites and take chats from them. No need for multiple windows – see all your sites and all your chats in one place. Alternatively, limit the sites dependant on agent skill set or department.
Detect a visitor's location, GEO IP including organisation name where available, through to browser and operating system. All the visitor details you need in one place.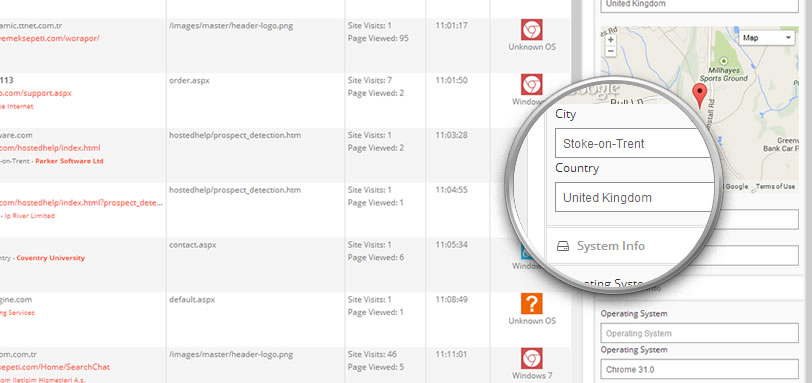 When it comes to customer data, every detail counts. Our solution includes real-time and historical web analytics, compiling the key information you need to create intelligent marketing campaigns and enhance the user experience.
You'll learn where your visitors live, what referring URLs are sending them to your site, what pages they're spending the most time on, and where they're leaving. At any given moment, you can be the proverbial "the spider on the wall" by logging on and monitoring user behaviour in real time.
Detailed conversion reports measure the sales and revenue generated from live chat conversations.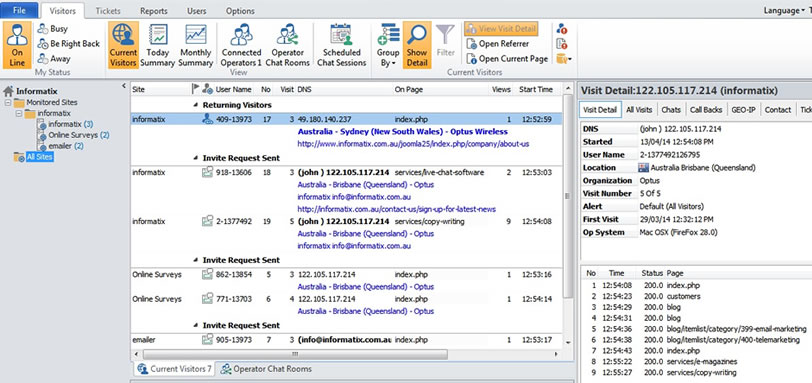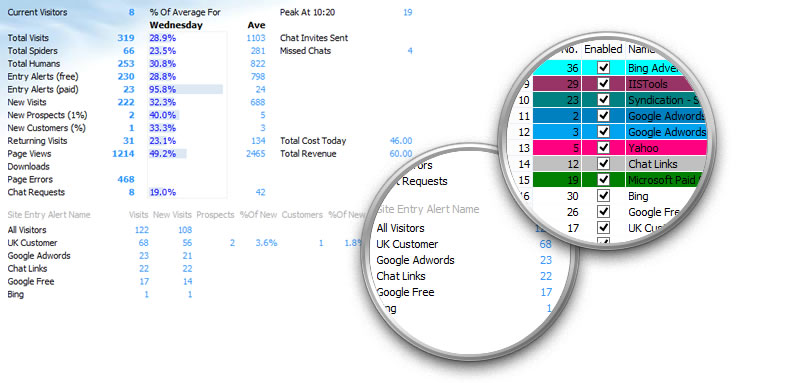 Google Ads Visitor Analysis
Track visitors based on the campaign that they used to find your site such as PPC, email newsletter, social media or any source where you have used a tracking code. You can create real-time 'Alerts' for each campaign and you can view historical analysis reports.
Rule Based & Manual Dynamic Chat Invites
In addition to a default invite image, any number of dynamic invites can be created against monitored sites. Each dynamic invite can have its own imagery and movement on properties.
This feature allows you to optimise special offers and is useful for invites that are related to products, services or sections of your site.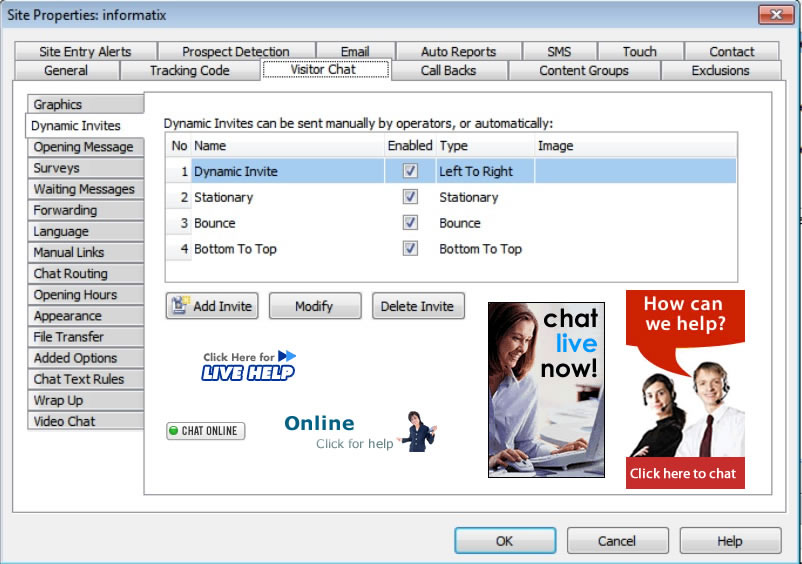 Chat & Interact With Customers
From sales guidance to customer support, our live chat system works with you to improve customer satisfaction.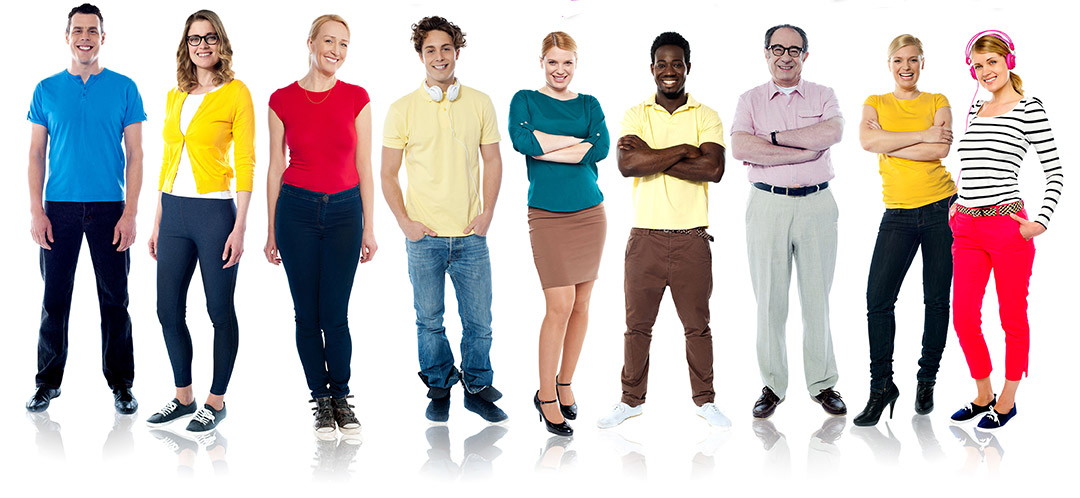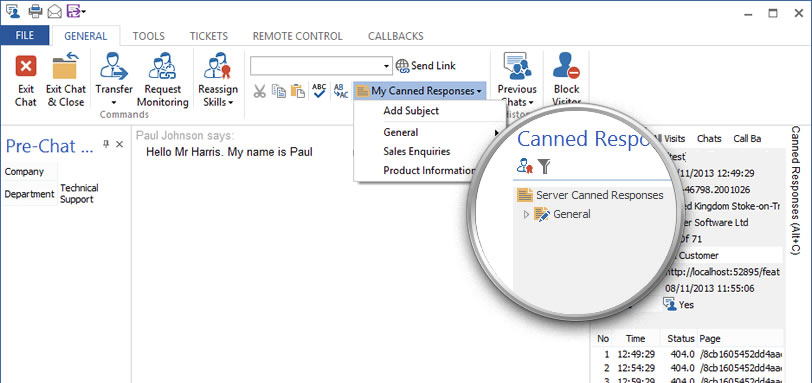 Canned Responses
Canned responses allow agents to quickly insert a pre written piece of text into a chat. This could be in the form of a pre written introduction, a special offer or an answer to a frequently asked question. Canned responses can be categorized for ease of use by site, department or type of enquiry.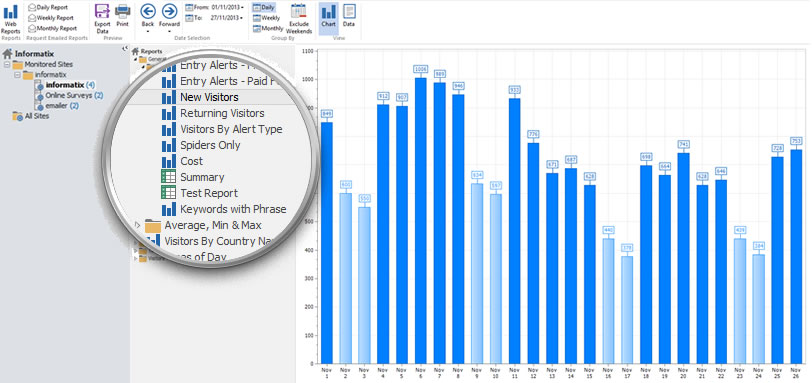 Visitor Detail
Track and see visitor details such as; location, organization and IP address. See new and returning visitors and engage with those of interest targeting industry specific visitors or by geographic location to improve productivity and ROI.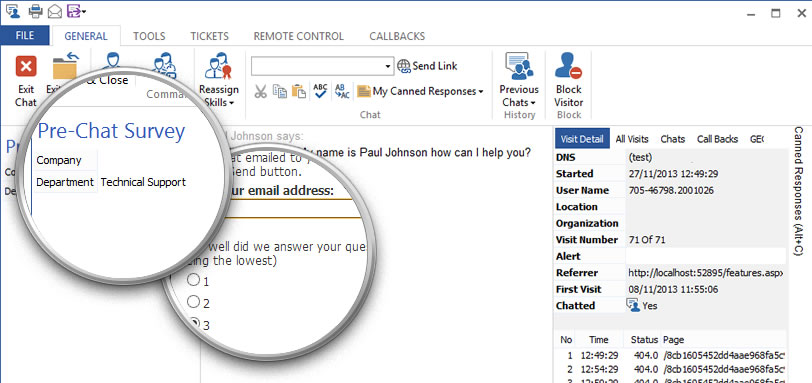 Post & Pre Chat Surveys
The success of your support system is dependent on the satisfaction of your customers. Upon completion of each live chat, you can send a quick survey to get their feedback, questions, and suggestions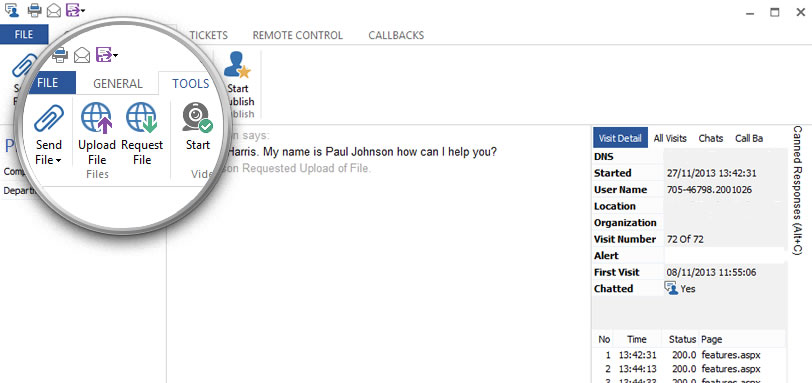 File Uploading
Both visitor and operator is able to upload files to share. Most file formats are acceptable and this allows you to gather information quickly and efficiently.
Also used for live document verification, this allows the user to upload documentation instantaneously and an advisor to authenticate it, reducing resources and costs and improving the overall online journey.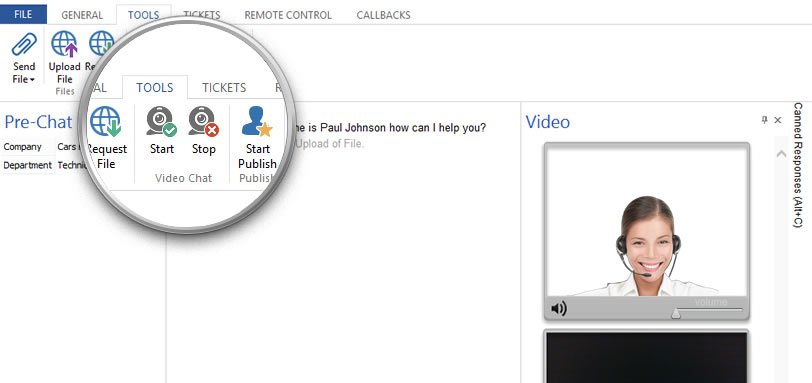 Video Chats
Technology used for conducting audio and video interaction in real time. It builds trust within the user. This option can be segmented and used for only high profile customers, or frequent customers.
Real Time Chat Translation
Real time translation allows operators and visitors to chat to each other in different languages.
Informatix will translate the chat text in both directions and can translate up to 14 languages. Real time translation is an optional premium feature.
Chat Management
Chat Management entails all of the options available to agents to manage their chats and receive support.
An agent can request monitoring of a troublesome or technical chat, and a manager can whisper answers to the agent or take control of the chat. Agents can also transfer a chat to a different team or agent as needed.
Manage, analyse and better support your Live Chat support team.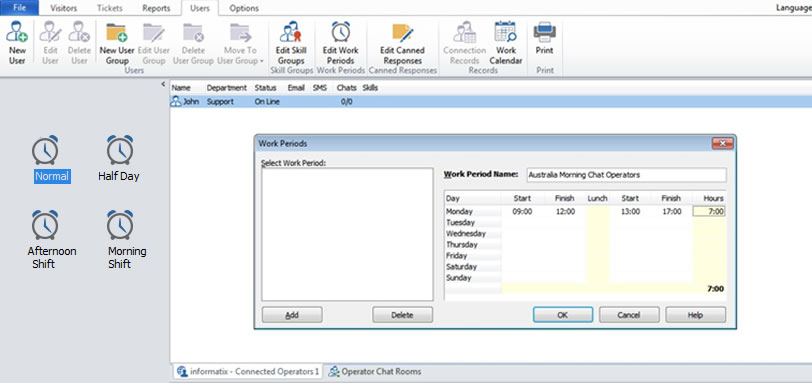 Operator Management
Set agent chat schedules in the client to ensure you have sufficient coverage, change available canned responses, and create skill set groups for routing chats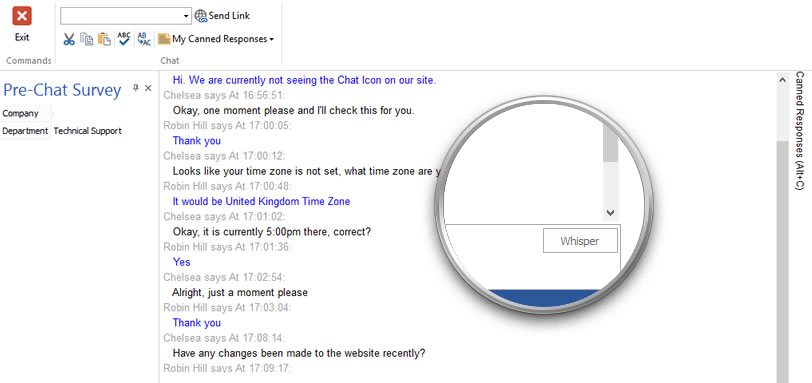 Supervisor Monitoring & Training
See both operator and visitor chat sessions in real time. Send 'whisper' or private messages to the operator to help them respond or correct a response. This is a useful tool for managers or admins to use for training purposes.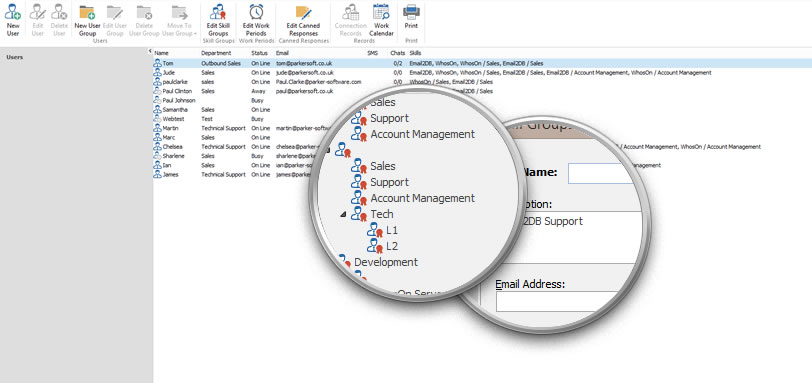 Skills Based Chat Routing & Queuing
Skills based chat routing enables chat requests to be sent to the correct operators by matching the skills of the chat request to the skills provided by operators.
For each monitored site, create an unlimited number of skill selection rules, these will define how chat requests and visitors are matched to skills.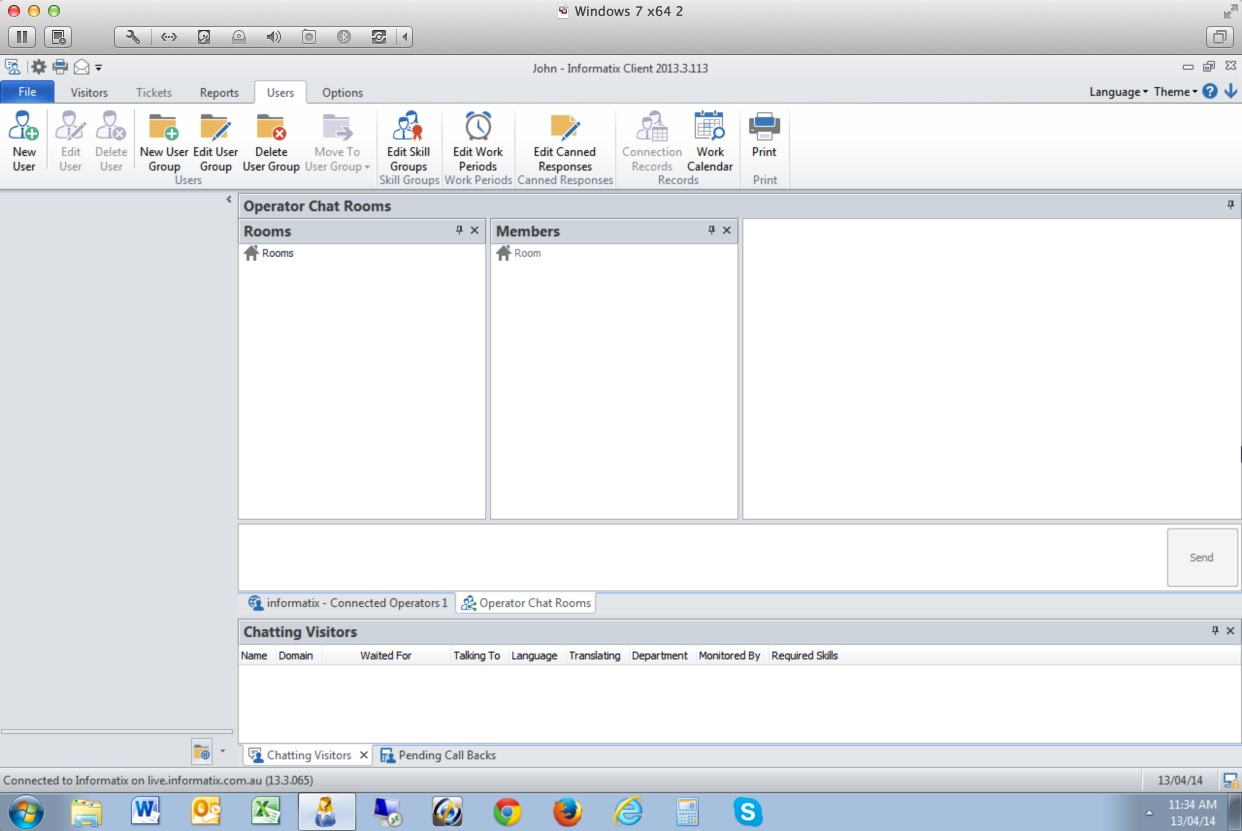 Operator To Operator Chat
Hold or join group chats with other users of the Informatix Live Chat client in the same way you would chat to a visitor. Using chat rooms for information can help users answer visitor questions quickly. Upload and share files of interest with other users.
This feature allows operators to share news and suggested improvements or discuss chat topics and can be monitored by managers.
CRM Base Integration
Integrate with your knowledge base to allow agents or managers to send a chat transcript, or part of a chat transcript straight to your knowledge base to be shared with others – with just a click of a button.
Chat integration captures key interaction data. Connect and integrate with Microsoft CRM, Salesforce.com & Sugar CRM & Even Office 365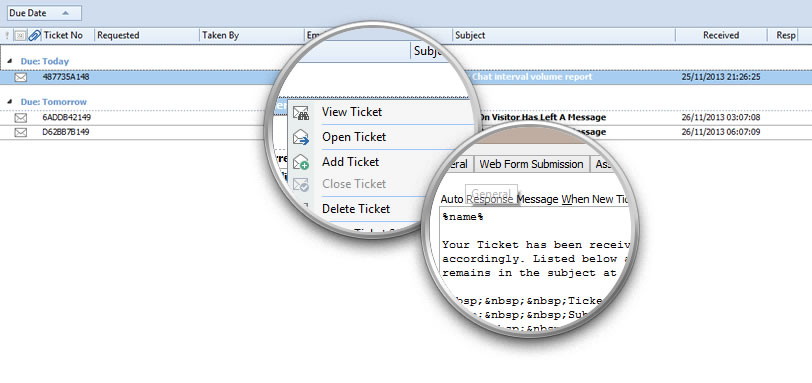 Ticketing - Issue Management
Live chat sessions can be escalated to the ticketing system. Tickets can include any number of custom fields and attachments.
Ticket responses can be automatically delivered to customers via threaded email for confirmation of chat. This feature also includes automated skills based ticket distribution.
Ticketing is an optional premium feature.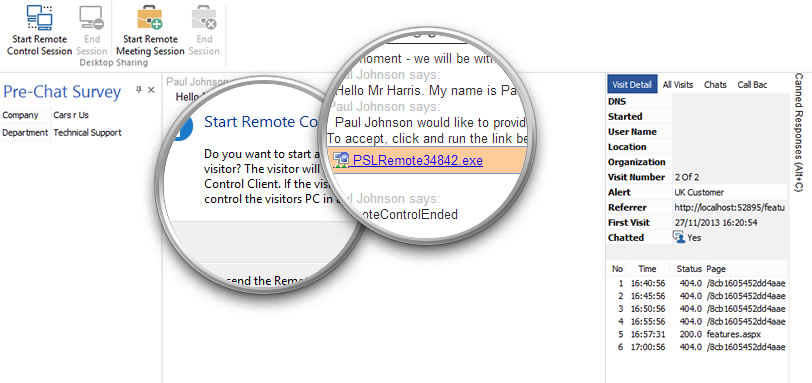 Remote Desktop Control
During live chat sessions you can offer your visitor the option of a full remote desktop sharing session. You can see and control the visitor's desktop, help and complete checkout forms or help with any PC or software related problems.
Improve customer experience and retention with this feature and save on lengthy phone calls.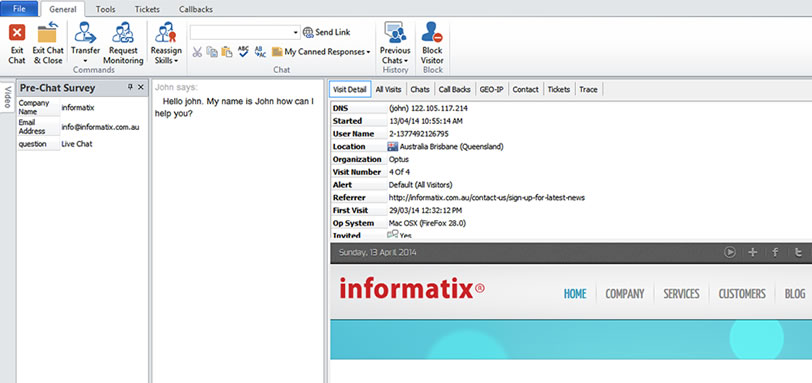 Visitor Co-browsing
Assist visitors with their browsing. See what your visitor sees and what actions he takes. User problems can be predicted to help prevent them leaving your site.
Analyse the surfing habits of visitors, see page views and time on page. Real time data will allow you to optimize your site. Visitors can also authorize to give you remote desktop control. See benefit on next slide