Search Engine Optimisation & Marketing Services
You can't talk about website development without mentioning SEO, SEM and PPC in the same breath. Search Engine Optimization and Search Engine Marketing have become international buzzwords, and for good reason—as the cornerstones of online marketing, they encompass dozens of different strategies that can increase your online presence.
Google, Yahoo, Bing, and the thousands of other Internet search engines use complex logic and algorithms to determine which websites are given top placement for each keyword phrase.
Results will vary from one engine to the next, but the sites that consistently use proven SEO/SEM strategies will notice a significant increase in their position.
Here's What We Did For Andy's Auto Rentals
Google Rating from 282 reviews
%
Organic Website Visitors
Google Search - 49 Keywords on page #1
$
per month AD spend replaced by SEO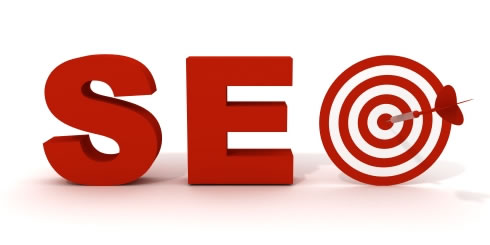 From SEO links, copy, optimisation, keywords, Adwords to campaign review - we've got you covered.
Google Ads - Pay Per Click PPC
When it comes to Google Adwords, the key to success is time. You need to continuously test, track and tweak your strategy for the optimum results. Google Adwords, like any digital marketing strategy, isn't something you can just set and forget.
You need to work with experts who know it inside out, and can ensure you get the best return on investment.
Learn more about our SEO / SEM / PPC services below
No SEO project is too small or too large.
We provide the full spectrum of your search engine marketing needs.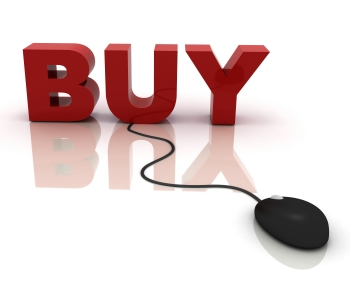 PPC - Google Ads Campaigns
Numerous studies have shown that a majority of search engine users automatically perceive the top listings as carrying more weight and credibility than the ones below it. This has fueled the success of pay-per-click (PPC) campaigns, which allow websites to purchase sponsored placements above the natural (organic) listings.
Although hundreds of search engines offer PPC campaigns, Google Adwords is by far the most popular and effective way to distinguish your online business and drive qualified leads to your site.
While it's certainly possible to create and manage your own Google Adwords campaign, it's not so easy to maintain a positive ROI. Keeping your costs low, your clicks high, and your conversions even higher requires significant time, effort, and expertise.
SEO - Search Engine Optimisation
Perhaps the biggest buzzword on the online marketing scene, SEO encompasses many different strategies designed to increase your website's presence on Google, Yahoo, and other search engines.
Effective SEO techniques will enable your website to get higher "scores" in the algorithms used by search engines, so your URL will be more likely to show up in higher positions within organic (natural) search results. This is different from the paid placements used in SEM.
At Informatix, we offer robust SEO packages that help your website receive higher levels (and a higher quality) of visitors and buyers.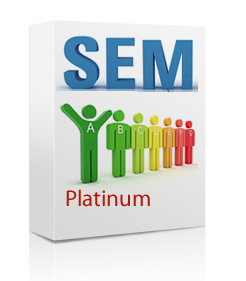 SEM - Search Engine Marketing
You've probably seen those sponsored listings that appear at the top and/or to the right of the regular search results within Google, Yahoo, and other engines. These paid placements are examples of SEM campaigns.
With SEM (also widely known as pay-per-click, or PPC, advertising), you'll pay a pre-set fee whenever someone clicks on your sponsored link. SEM campaigns are managed through marketing programs; the most popular example is Google AdWords, although each search engine offers their own version.
Informatix offers full-service SEM management and analysis for businesses of all sizes and industries.
When you partner with Informatix:
In-depth keyword research
Management of your campaign budget and negotiation of the lowest possible cost per click
Analysis of your competitors' Adwords campaigns
Professional ads written to coincide with top keyword searches
Dedicated landing pages to support your paid listings
Campaign monitoring and analysis, including A/B testing and keyword conversions
Review and optimisation of existing Adwords campaigns
With the right partner, you're just a few clicks away from higher levels of exposure, traffic, and revenue.
Best of all, when you partner with informatix, you'll have the freedom to focus on your core business while your paid placements work for you 24 hours a day, 7 days a week.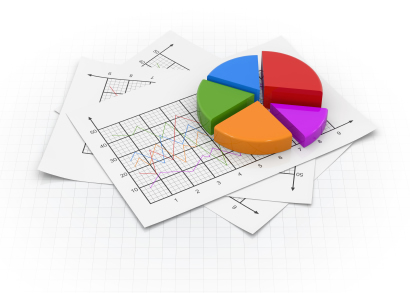 Without regular analysis, it's virtually impossible to gauge the effectiveness of your SEO strategies. After each round of improvements or campaigns, we'll provide detailed reports that measure the impact on your search engine result placements (SERPs).
We use the industry's top tools, such as Google Analytics, to ensure accuracy. Based on the results, we'll then make any necessary changes to ensure that your website is performing at top capacity.
If you're new to online marketing, it's easy to become confused or overwhelmed by all of the technical jargon and acronyms.
You hear a lot about SEO (search engine optimisation and SEM (search engine marketing), but what exactly is the difference between the two? Understanding the nuances of each marketing strategy is the first step to boosting your online presence.
How many times have you seen a page of website content stuffed full of keywords and not much else? Most likely, you perceived the site as nothing more than search engine fodder that offered little value to actual human beings. On the other hand, the most well-crafted web content will engage visitors once they arrive, but it may not be doing much to get them to the site in the first place.
Fortunately, there's a happy medium. To increase your visibility, drive more qualified traffic, and increase conversions, your copy should be written to appeal not only to consumers OR search engines, but both. Easier said than done, right? It's true that SEO writing requires time, focus, and a specialized finesse, but you don't have to do it alone.
At Informatix, we offer a range of professional copywriting services, including:
Home pages, category pages, and product descriptions
Articles, press releases, and submissions to directories
Blog articles
We guarantee that every word of our content will be grammatically correct, optimised for search, and enjoyable to read.
We'll build a carefully chosen list of keywords and weave them strategically throughout the content at the appropriate frequency and density, without sacrificing the natural flow. You'll have the final say as to what copy gets published on your website—we'll work together to ensure that we capture the essence of your business.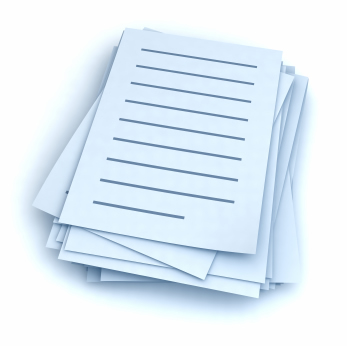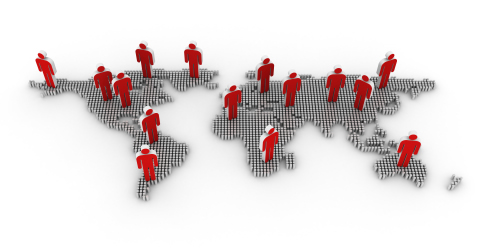 Why even worry about links in the first place?
Search engines spiders feed on them—they sniff links out andsearch-engine-links gobble them up, and then reward the website with better placement in organic search listings.
The more high-quality links you have going to and from your site, the higher you'll rise in the rankings. But it'simportant to note that not all links are created equal—Yahoo and Google are smart enough to detect irrelevant, spam-style links, and could even wind up penalizing you for them.
But even if the benefits are clear, the technique may not be. In order for this strategy to really work for you, you'll need to build a network of legitimate, high-quality links that are relevant to your industry. This can entail a great deal of work that can easily overwhelm busy business owners.
At Informatix, our SEO specialists have thestar winning recipe for a successful link building roadmap.
We'll work to establish links to your site from major social media networks, topical blogs and forums, review sites, article and press release directories, e-newsletters, and more. We'll also negotiate with other reputable sites to establish reciprocal link exchanges.
When done properly, an intelligent link building strategy can help increase your site's visibility, drive more leads to your site, and build trust and credibility in potential customers.
With the right partner, higher revenue is just a click away!
What search phrases are your customers using when trying to find the product or service you're offering? Some may be fairly obvious, but others could surprise you.
Our SEO analysts will help compile a list of target keywords to use in your web content, articles, meta tags, and paid search campaigns.
We'll also perform an in-depth competitor analysis of other industry sites that are snagging the top placements, pinpointing what they're doing right so you can do it even better.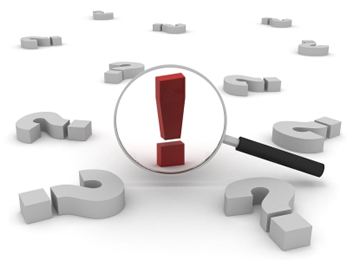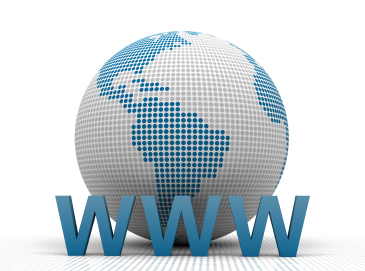 Website Review
If you already have a website but haven't given much thought to search engine strategies, we can perform a comprehensive review of your entire infrastructure to find out what you're doing right, what needs fixing, and what areas can benefit from optimisation.
Our audit will help identify things like:
Duplicate content that could be hurting your search engine rankings
Flash content and dynamic content that may be invisible to search engine spiders
Graphical text that should be converted to HTML text for SEO purposes
The top-searched keywords in your industry that should be incorporated into your website content and meta content
URLs and domain names that should be restructured to appeal to search engines
Opportunities for SEO-friendly content development, link building, paid placements, back-end code changes, and more
Any other barriers that could be preventing your site from appearing in the first page of search results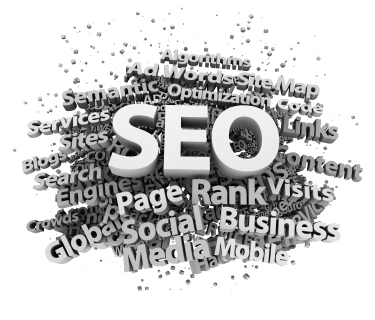 Search Engine Submission
In order to put all of your optimized content to work for you, your website has to be submitted to search engines and directories. In addition to manually submitting your site to the major players—Yahoo, Google, Bing, etc.—we'll also submit it to hundreds of other search engines and relevant directories to help boost your rankings and link popularity. You'll receive a summary report each time submissions are completed.
Prior to submission, we'll perform an in-depth review of your website to identify any potential problems that could result in rejection by search engines and directories.
Among the items on our checklist are keyword density and frequency, proper meta tag usage, suitable design, any hidden viruses or elements that could be construed as spam, and proper linking structures.
Submission isn't a one-time process—with search engines periodically refreshing their indexes and dropping sites, we recommend that you re-submit at least once a month. For most companies, outsourcing this time-consuming but essential function just makes good business sense. Ask about our discounts on multiple submission packages.
Website Optimisation
Most SEO discussions focus on forward-facing elements— keywords, web page content, articles, and press releases—that get seen by your customers. But some of the most important ingredients in the recipe for optimisation are behind the scenes.
Our SEO developers and programmers will comb through your website code with a fine-toothed comb, searching for any barriers to strong organic search rankings and looking for opportunities to optimise.
We have an in-depth knowledge of:
Cutting-edge web technologies—JSP, PHP, ASP, and more
Well-structured links and site maps
Search-optimised meta content (page title tags, meta descriptions, and meta keywords)
Website architecture and indexing
SEO-friendly Flash animation and dynamic content
Proper formatting of URLs and session IDs
Optimised shopping cart structures
Even with the best SEO content in the world, no website can achieve sustained organic success without the right technical pieces in place.
Our optimisation engineers can either perform all improvements for you, or can work with your existing development team on a consulting basis.
Need more info? Check out related blog articles