Moving at the speed of strategy
How much of your workday is spent performing the same repetitive tasks over and over? The answer may surprise you.
From sending satisfaction surveys to monitoring website performance to communicating with customers and prospects, there are certain functions that have to get done, but not necessarily by you.
Combining the latest technologies and innovative strategies, we can automate your most tedious and time-consuming tasks, giving you revenue-boosting results along with the freedom to focus on business development and client service. Check out the Five Marketing Automation Tips For Small Businesses.
Visualise, map, deliver and analyse your entire marketing automation plan
Email isn't the only marketing channel that can be automated to increase efficiency and response times.
You can set up your system to place pre-recorded calls thanking customers for their purchases, send text messages to people who've registered for a tele-seminar or webinar, or mail postcards to those who have requested to have something shipped to them, such as a free marketing report.
Your marketing is in your control
A single place to influence, educate, and engage your leads.
How Marketing Automation Works
Our automation services turn your marketing campaigns and client communications into controlled, measurable processes, relieving your burden and giving you priceless peace of mind.
Plus, detailed metrics give you a quick visual snapshot of exactly what was completed.techniques, secure e-commerce functionality, blogging, marketing communications, and much more.
Readyt to automate your time consuming processes??
Strategies that bring sales and marketing closer
Our marketing automation strategies help attract visitors to your website, turn anonymous visitors into leads, and convert leads into loyal customers. It's that simple.....

From generating leads to understanding their online behavior and evaluating them for sales—manage your entire lead cycle.
Understand the online behavior of your leads and use that information to tailor messages to them. Create profiles for every visitor based on their browsing behavior so you can give them exactly what they want.
Website behavioral marketing
See how a visitor interacts with your website in terms of page visits and link clicks. Define goals for a visitor, group them based on their actions, and create a personalised experience.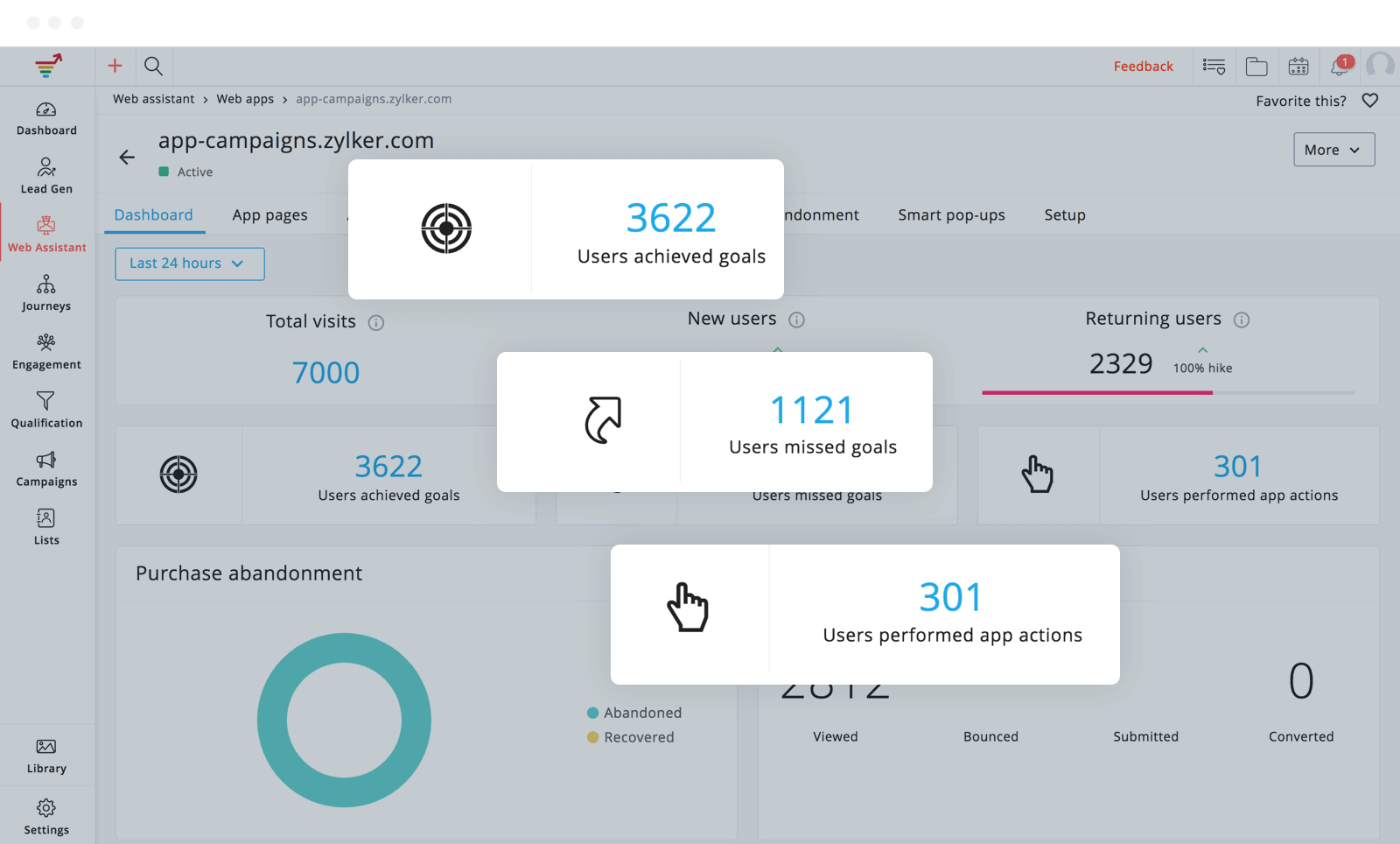 In-app usage-based targeting
See how your users interact with your product and get an idea of features that interests them. Send tailor-made content to improve their experience.
Drive brand awareness by establishing a connection with your audience on platforms they use. Plan your marketing activities across mediums, allocate a budget, and realize your ROI.
Relevance is the key to good customer engagement, so build engagement programs that help you foster strong customer relationships.
Visualize and map your users' experience with your product or service. Create a personalized journey for every lead or customer to see how they progressed at each step.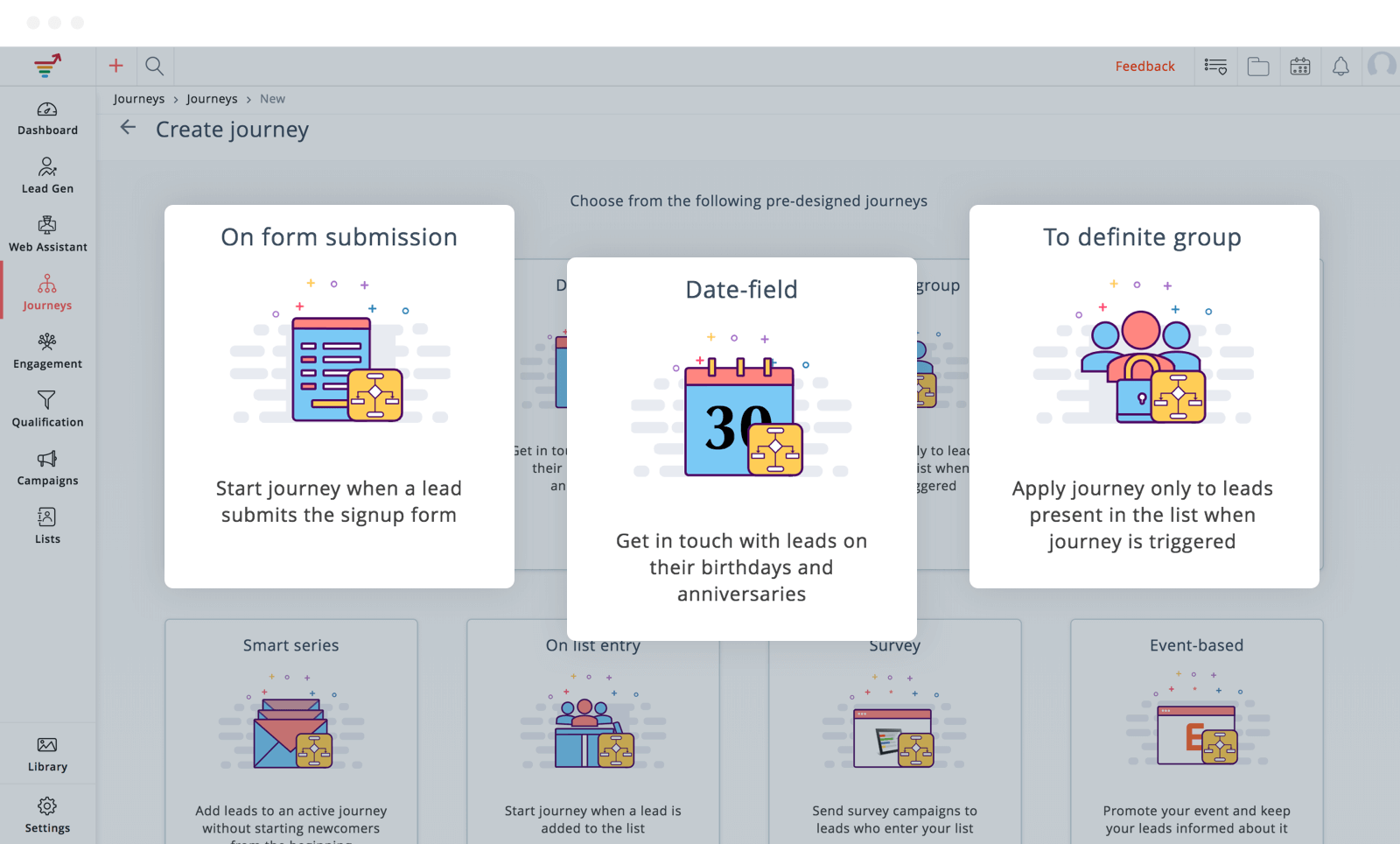 Send an automated welcome series to new leads or run promotional campaigns based on leads' interactions with your previous emails.
Automated personalised workflows
Create flows to get your leads into the right email series, then engage them with relevant content.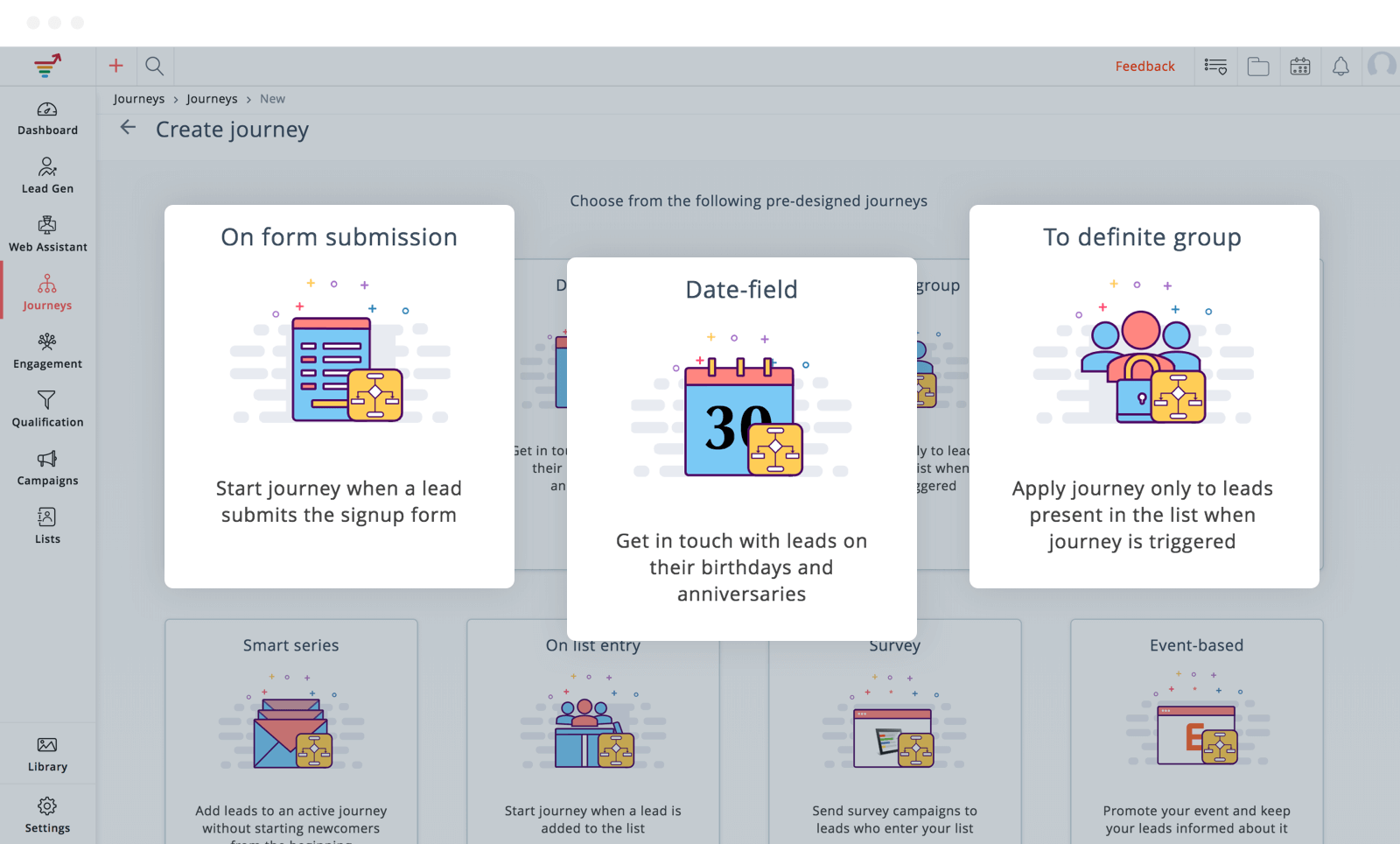 Get in-depth reports on your lead growth, campaign performance, and revenue generation.