Creative Concepts For Online Success
Website Design: In today's do-it-yourself society, there are thousands of services that make building a website sound as quick and easy as choosing a breakfast cereal.
Choose a template, plug in some copy, and viola! Instant online presence. While these whiz-bang sites might be fast and cheap, the end result will most likely blend into the landscape of sites just like it.
You've got only a few seconds to grab a visitor's attention before losing them to a competitor's site.
Make those seconds count with a thoughtfully constructed custom website, built from the ground up and within budget, that perfectly captures the essence of your business.
Here's What We Did For Le Beau Clinic & Spa Perth
Check Out Our Latest Projects
Your website should pop off the page!
For a truly distinctive website that reflects your brand, communicates your mission and vision, and connects with your target audience, you need a custom design built just for YOU—not for thousands of other businesses.
At Informatix, we've built a team of highly talented, innovative web designers who know what it takes to craft a high-performing, visually appealing online presence.
You're not limited to a few pre-canned templates—we'll work with you to include all the elements you need to put your best face forward. And because our skillset spans all aspects of web design, from SEO to usability to hosting, you won't have to spend money on multiple providers.
Your website represents the essence of your business.
Our creative, tech-savvy web designers have the tools and expertise to craft a custom website that:
Attracts qualified visitors
With TV, print, or radio advertising campaigns, you push your message at your customers, hoping it will stick. Websites are unique in that your target customers come to you.
We'll build an online presence that attracts buyers who are predisposed to purchase your product or service, greatly increasing the chances of conversions.
Looks great on all devices
Function and ease of use are important, but it's also critical that your website makes a favourable impression the second it loads.
With a balanced focus on aesthetics and function, we'll create a polished, professional design that builds instant credibility for your business
Encourages action
Sure, your website should give customers what they're looking for, but it should also prompt them to reciprocate.
Whether you want visitors to make a purchase, visit your retail store, submit their contact information, or sign up for your newsletter, we'll tailor all site components toward that goal.
Builds brand awareness
Your brand is what sets you apart from the cyber-sea of competitors, ensuring that visitors remember you long after they've closed their browser.
It's critical that your website is an accurate reflection of your corporate identity.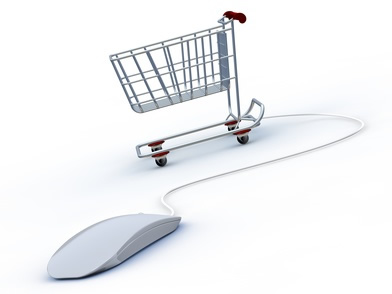 E-commerce sites generate trillions of dollars in revenue each year. Are you getting your share? At Informatix, our e-commerce design services make it easy to offer your product or service online.
We'll implement a secure electronic shopping cart, but that's just the start—we also help you with payment processing, usability techniques, marketing strategies, search engine optimisation, content maintenance, sales statistics, and automated notifications of orders and shipments. We make e-commerce easy for you, so you can make it easier for your customers.
We're experts in BigCommerce, Shopify, WooCommerce & Magento.
Blogs aren't just for personal narratives and editorials—they're a widely embraced online marketing tool. Businesses in all categories are using them to publish articles, industry news, product announcements, user tips, videos, photos, customer testimonials, and much more.
Many blogs allow visitors to post comments, which encourages them to stick around longer and increases the chance of repeat visits. It's a low-cost investment with a high rate of potential return.
When implemented correctly, a blog provides an array of benefits to your consumers and your business:
Informative and useful content to help consumers purchase with confidence
The ability to post information without any HTML or programming knowledge
A sense of community and intimacy with your target audience
More repeat visitors and longer durations of visits
Higher search engine rankings, driven by keyword-rich content and links
Timely and effective promotion of special offers and new products
With the sea of business blogs out there, you need a unique, innovative design that's custom-tailored to the essence of your business. Our team can customise your blog to reflect your brand identity, professionalism, and business goals. We'll smoothly integrate your blog into your existing website, and can also assist with content development and ongoing maintenance.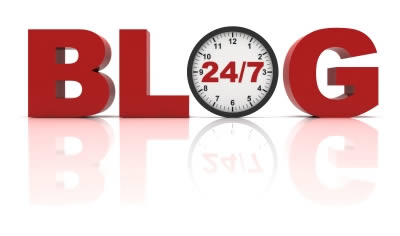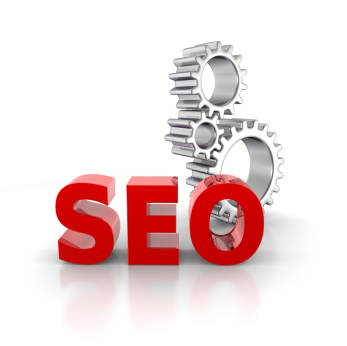 the natural traffic generator
Search Engine Optimisation
You can't talk about web design without mentioning search engine optimisation. SEO has taken the Internet by storm, giving website owners a whole new bag of tricks to help boost search engine rankings, drive more qualified traffic, and increase brand awareness. With more than 100 billion searches conducted on Yahoo, Google, and other search engines throughout the world each month, intelligent SEO strategies are a cost-effective way to achieve a huge return on investment.
At Informatix, our web designers are well-versed in all aspects of SEO campaigns:
Content optimisation: We'll refine your content to incorporate strategic keywords in the appropriate density and frequency. We also provide the less visible—but still important—SEO content surrounding your site, including meta title tags, meta descriptions, and meta keywords.
Link building: Legitimate links—both to and from your website—are especially appetising to search engines. The more you have, the higher your credibility and ranking. That said, the quality of links is more important than the quantity. By submitting keyword-rich content to blogs, article directories, video sites, and social forums, we'll help you build a robust network of inbound, outbound, and reciprocal links.
Analysis: Tracking your search engine presence is essential to determining your ROI. We'll monitor your rankings, click-through rates, and conversion rates on an ongoing basis, making any necessary changes based on our findings.
Our areas of expertise don't stop there. SEO is a vast, ever-changing landscape that requires a dynamic, versatile skillset. We'll work with you to deliver a custom service package tailored to your business goals.
From website design makovers to online shopping systems.
We're here to help you with your high-performing, visually appealing online presence.
With millions of people around the world using social media websites every day, these interactive online communities provide a lucrative opportunity to get the word out about your product, service, and brand. Although most services are free, you'll need to invest a significant amount of time setting up and maintaining your profiles in order to establish a profitable presence for your business.
Want to leverage the power of social media without compromising your already busy workload? Informatix can help. Our web developers have extensive experience with Facebook, Instagram, Twitter, Digg, Delicious, and other popular networks.
By staying on the cutting edge of the 2.0 technology movement, we help companies like yours tap into new markets and boost their online awareness.
In addition to setting up your profile on Facebook and similar sites, we can also provide ongoing content updates and postings, build a network of fans and contacts, add industry links and videos, and purchase paid ad placements.
Our social media services are an easy, economical way to engage consumers and keep your business fresh and relevant.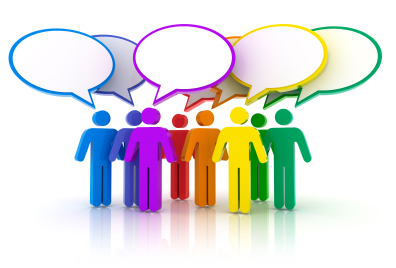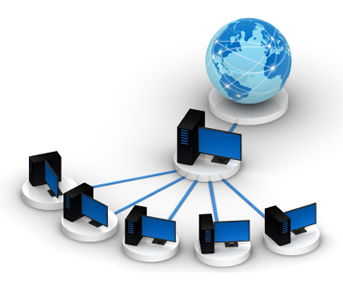 Success in modern business is dependent on modern tools. A growing number of Australian companies are utilizing intranets and extranets to:
Streamline communications between colleagues, supervisors, and vendors
Promote more efficient, productive workflow and collaboration
Deliver organizational information, such as HR policies and procedures
Share documents and data with team members
Post news bulletins, forms, employee directories, calendars, and more.
At Informatix, we've designed hundreds of custom intranets and extranets that combine security, professionalism, and ease of use.
In addition to streamlining the sharing of information, these web-based solutions are also a great way to build your brand and foster internal morale—both of which can give your bottom line a significant boost.
Great imagery and text create a solid foundation for a strong online presence, but in today's digital age, the best-designed websites are embracing the power of multimedia. When done right, it can help you make a lasting impression on your target audience, create an emotional connection with visitors, energise your brand, and get an edge over the competition.
Along with expanding media opportunities come new challenges. With so many online businesses incorporating multimedia, the key is finding a way to do it differently—and better—without distracting visitors from the path you want them to follow.
Without a strong, solid identity, you'll be indistinguishable from the sea of companies clamoring for your target market's attention.
Our team of creative designers and developers is skilled in planning and executing a wide range of multimedia services, including:
HTML5 animation for home pages, category pages, and banners
Embedded online videos to showcase products, share testimonials, and present company information
Interactive games and activities
You've got ideas, and we've got the skills and innovation to bring them to life with dynamic multimedia that promotes action.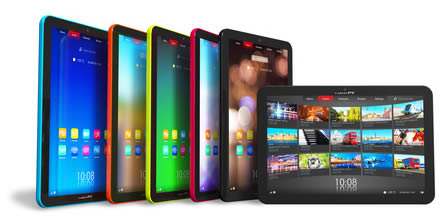 Despite the old adage, many can't help but judge a book by its cover—or a website by its domain name. It may seem like a small thing, but your domain name is critical to the branding, accessibility, and traffic of your online business.
As the public descriptor of your site's web address, a simple, memorable domain can help to boost search engine rankings, build recognition among consumers, and strengthen your marketing campaigns.
At Informatix, we'll help you choose and register a winning domain name for your website. If you choose to utilise our hosting services, your domain is free—and even if you don't host your site with us, our prices are significantly lower than other registrars.
We also provide protection services for your domain, a monitoring service for unavailable domains, and round-the-clock technical support.
Once you've got a great design and solid functionality, you'll need a web host to store all of your site's files and serve up your web pages to visitors. When evaluating your options, keep in mind that not all web hosts are not created equal.
It's important to select a provider that offers speedy performance, round-the-clock support, flexible hosting packages, and robust features.
When you use our quality-focused web hosting service, your online business will receive the following key benefits:
Guaranteed levels of access and performance
Unlimited email accounts, including webmail
24/7 phone support with live technicians
Regular local and off-site backups to protect your priceless web files
Summary reports of website usage
You've invested in a great custom site—doesn't its performance deserve the same attention? Whether you have a simple informational site or a robust e-commerce store, slow-loading pages and periods of downtime can cost you customers and credibility.
Serve up your message in a clear, timely manner with our web hosting services.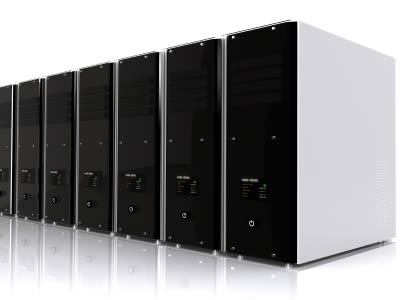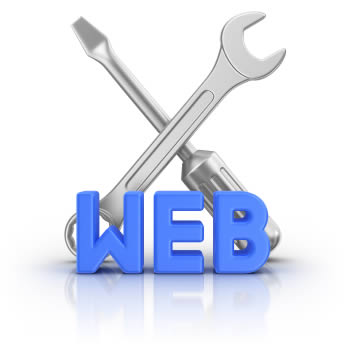 flexible support packages
Website Maintenance & Updates
The best websites aren't static. They're constantly changing to reflect new content, ,images, promotions, and customer needs. Frequent updates not only keep visitors engaged and coming back for more, they also make your site more attractive to search engines, which feed on fresh content.
Staying on top of site updates also ensures that everything is kept up-to-date, so your customers don't see incorrect information.
Between daily operational tasks to inventory management to staffing, it can seem impossible to add content management to your ever-growing to-do list. That's where we come in.
At Informatix, we provide ongoing updates for all aspects of your site, including:
Product and service descriptions, home pages, and category pages
Blog articles, newsletters, and white papers
Company and contact information and other customer service pages
Press releases
Frequently Asked Questions and knowledge bases
Whether you need regular content assistance or just a few hours a month, we'll accommodate you with a flexible service arrangement.
usabiklity & functionality
Good web design involves thousands of details, but it also requires the ability to step back and evaluate the website as a whole.
Information Architecture (also known as IA) refers to the overall structure of a site—its organisation, layout, usability, and functionality.
Optimal user experience
A well architectured website is easy to navigate, presents information clearly and accurately, and presents a smooth path that guides users toward the desired action.
Our experienced web designers use best practices in Information Architecture to build websites that meet business goals while delivering an optimal user experience.
To define the appropriate I.A. for your website, we'll conduct extensive market research, meet with your team to outline requirements and objectives, and conduct focus groups and usability workshops.