It's time for your business website to get a redesign.
Many of your competitors are now using the latest design trends to attract visitors and convert them into customers. But with so many options, it's hard to know where to start. Don't worry! We've got you covered with our website redesign services.
These five steps will help you turn your outdated website into something that looks good and converts visitors into customers. Whether you're looking for a new logo design or want web design services for your company, this blog will teach you how to update your website using simple steps that anyone can follow.
Start With Your Website's Look and Feel
A good website design starts with an aesthetically pleasing layout.
There are many different styles of layouts to choose from, but the two most popular are minimalist and maximalist. A minimalistic layout is usually clean and clutter free for a more professional look. A maximalist design has more color and variations in font size for a more casual feel.
Once you decide on your website's style, you'll need to get started on the content.
Upgrade Your Content For a Better User Experience
You'll want to start by upgrading your content's design and function.
The design of your website is important because it affects how people interact with your brand online. However, you need to understand that the design experience is not just about what visitors see on their screen. It also encompasses how they feel when they navigate your site.
As such, you want to make sure that your website's design is both aesthetically pleasing and easy to use. A good user interface will reduce the bounce rate of people visiting your site and limit the number of people who leave in the middle of reading an article or watching a video.
To create a great user experience, you need to focus on three things: usability, aesthetics, and device-readiness.
Your website should be easy to use and intuitive for visitors no matter which devices they're using (iPad, laptop). It should look good across different browsers and operating systems. And it should be able to handle high traffic loads without crashing or slowing down connections.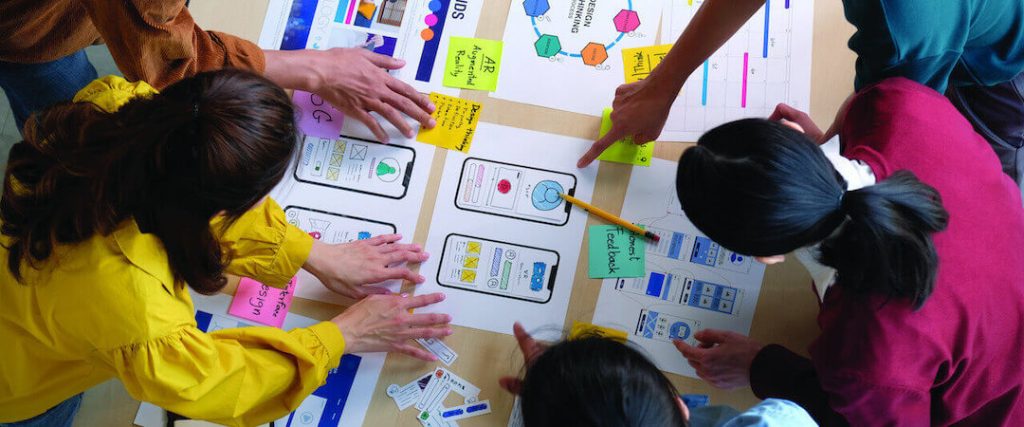 Choose The Right Design
As you're looking for a new design for your website, you'll be faced with many options. It's important to find a design that is visually appealing and will reflect the tone of your company.
While it can be tempting to go with a yellow background or flashy graphics, it's best to choose a design that reflects the brand identity of your company.
Some things to keep in mind when choosing a design include:
Your target audience
The message you want to convey
The style of your business
Your budget
Once you've narrowed down your choices, it's time to finalise the details.
Develop a Strong Brand Personality
The first step is developing a strong brand personality.
If you want your business to stand out and be unique, then you need to establish a unique brand persona. Your website is the place where many of your customers will get their first impression of your business. Make sure it's an impression that reflects the values and goals of your company.
Your site should feature a logo design that suits your brand as well as photos or videos that reflect your company's culture and story. You also want to make sure that the language on your site is aligned with the values of your company so customers can feel confident about their experience with you from the very beginning.
By creating a strong brand identity, you'll show visitors who you are and what you stand for right away. It'll also help build customer loyalty because they'll know they're working with a company that shares their values and goals.
Get Website Redesign Services
Web design services are a great way to update your website for the modern age. It is important that your site be up-to-date with modern aesthetics and design trends. By working with a professional web designer, you can receive the latest updates to your website without having to worry about the design or coding yourself.
1. Start with a new logo
Your logo is the most important part of your branding—it's what people will see first when they visit your site. For this reason, it's time to update it!
A new logo will make a big impact on how people perceive your brand and can help generate interest in what you do. You may want to hire a professional graphic designer who specializes in logos for this step of the process. If not, there are plenty of easy tutorials online that teach you how to create logos on your own.
2. Update the design
Once you have a new logo, it's time to update the rest of your website's design elements. Your content should be easy and clear for visitors and the layout should contain complementary colors and fonts so it looks good on all devices and screens—from desktop computers to mobile phones. Here's a great website redesign article to read before you start.
Check out our web design services and recent projects.