Posts Tagged 'Live Chat Software'
How do you educate your live chat operators? Do you instruct them in specific ways to communicate with clients, or do you allow only a few trusted employees to operate your live chat software?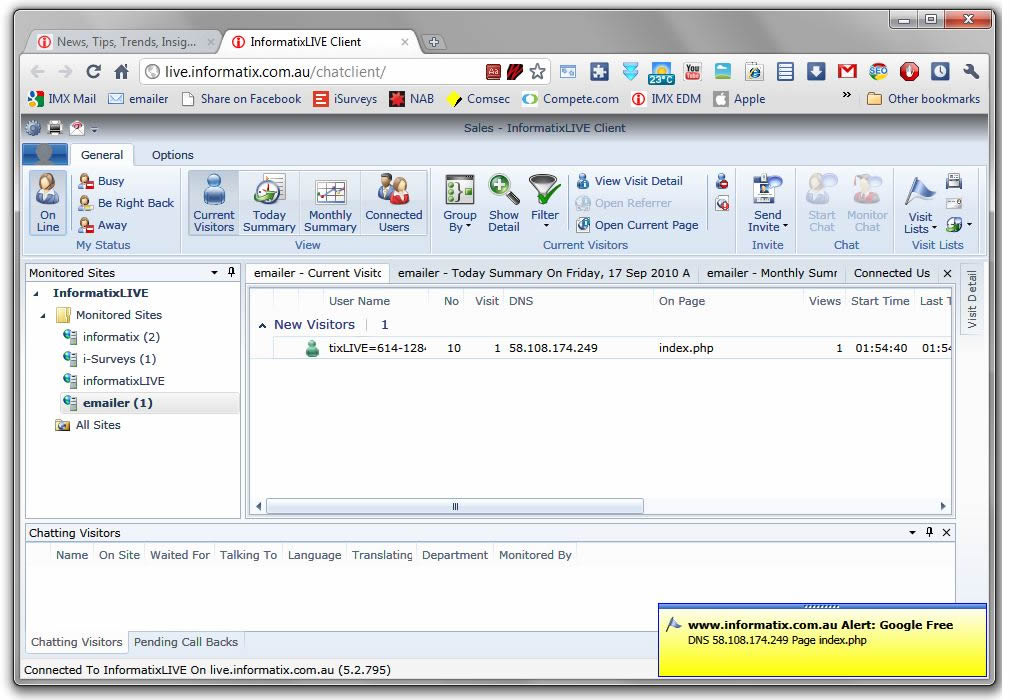 Our clients have long reaped the benefits of Informatix Live Chat, one of the most feature-rich, user-friendly live chat software solutions on the market. And now, with the introduction of Silverlight, we've further increased the accessibility of our popular live chat tool.