Posts Tagged 'Above the Fold'
Both our work and our social lives are increasingly tied to technology. As this technology changes, our language changes with it. We invent new phrases and concepts to help us communicate in this ever-evolving world, and sometimes it can be hard to keep up with the new digital vocabulary. This quick primer will get you up to speed with all of the most recent e-terminology.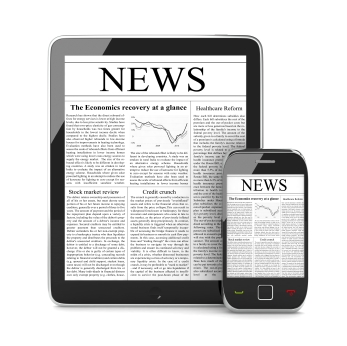 The term "above the fold" was first used in the newspaper business. Since newspapers were folded in half for delivery and display, the best content was printed on the top half of the page, or above the fold, to entice people to buy a paper and keep reading. Journalists fought to get their stories in this coveted position, and editors paid special attention to above-the-fold headlines.